REFERENCES
Partners. Words. Critics.
When a woman's body speaks to you, take time to listen.
Feel the inner self she's exposing through nudity and learn the lustful side of who she is.
We love to read such things bout our work which we are really taking serious.
And we love to learn, every day, - for you, our followers.
Let's feed the world with it's best - eat EAP!

"I'm in The Nude". Nothing more to say about.
You'll see models from different backgrounds
posing naked, either alone or with another.
The camera captures them in different settings,
shadows and movement, giving you sensational photography.

the home of Erotic Art Photography offers artistic.art.shots and erotic.art.shots, photography and film
Erotic Art Photography involves you from time to time fascinating insights through the window blinds, contact sheets, teasers, trailers
If you are into just erotic-art, this is the site for you.
If you are turned on by eroticism then you will love this site.
It has top quality and that means something in this day.
The content is all original and exclusive and cannot be seen anywhe.

The word, "Sexy" holds a gambit of definitions. The unique and individual excitement is fed from
an array of originations, some subtle, while beauty is always appreciated – no matter the form.
Erotic Art Photography displays an intro filled not only with the naked truth of sexiness
but also a vast amount of means for following it. High quality, regular freshness and stimulation are promised.

I like your program, one of my members showed it to me just now.

: The Raw & Cuddly Style : R.A.C.S. : The Raw & Cuddly Style :

Restricted To Adult - enable parental filtering, to take responsibility in helping
parents prevent children from viewing age-inappropriate content
SexEd - Strong as hell

Sex Education is Porn Conversation - I don't need you, I have internet
1/3 of all internet traffic is porn. It's very likely that your kids are going to stumble upon porn.
Porn is today's sexual education. Kids and teenagers search for porn when they are curious about sex.
The Porn Conversations offers tools for parents to use to instigate the talk at home.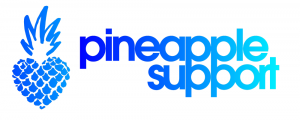 Pineapple support, the Adult Industry Support Network is the brainchild of Leya Tanit, a British performer. Deeply effected by the news of the many lives lost to suicide she decided it is time to take action, it is time to make a change. Together with directors, trustees and best friends Christina Carter and Rhae Curves Pineapple Support was born and is growning from strength to strength. How could it not, when every board meeting is ended with the words "I love you".
This is given so many opportunities. We will support that. Of course. Let's feed the world with it's best - eat EAP!